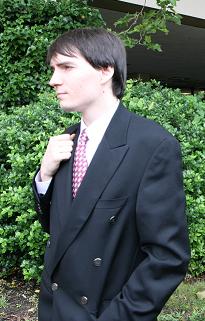 I call myself a "roboticist."
My friends say it sounds like a robo-fetish, but I've used the word in front of some prominent figures in the field and none of them flinched.
As far as I'm concerned, it means "one who builds and programs robots."
Mostly, I build them - mechanical design is my specialty.
I'm always looking for new opportunities to yadda yadda yadda, contact me at my e-mail above. Thanks for reading!